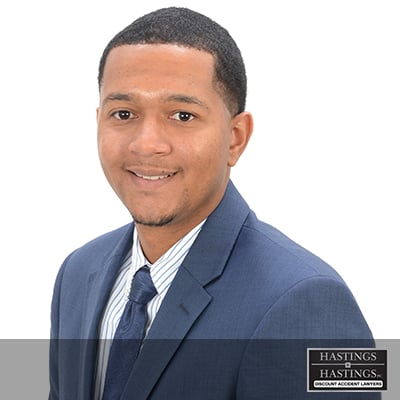 Attorney
Joseph Hoxie is an associate pre-litigation attorney with Hastings & Hastings. He has worked in civil litigation since 2010. His skills are multifaceted with a broad understanding of insurance/personal injury law. Joseph's background includes insurance defense which means Joseph understands how to effectively handle cases to obtain the best possible award for his clients.
For undergraduate studies, Joseph attended Arizona State University (go Devils!). For law school, he attended Arizona Summit Law School. During both times, Joseph worked mostly full-time, obtained high remarks (such as a CALI Excellence for the Future Award, Dean's List multiple times, and more), studied abroad, and participated in philanthropic endeavors. To cap off his educational journey, Joseph passed the February 2016 bar.
Joseph is blessed to have his wife, Jessica, and their son, Joseph, Jr. Currently, Joseph enjoys being a champion of causes, day trips with his family, eating delicious food, and working toward the things he is passionate about.
CONTACT INFORMATION
Phone:
(602) 433-2323
Address:
Central Phoenix Office
2417 North 24th Street
Phoenix, AZ 85008