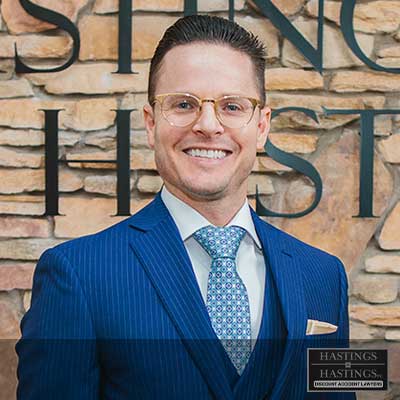 SEAN P. HENNICK
Oficina en el Este de Mesa/Apache Junction/Chandler
University of Arizona
University of Miami
School of Law
Sean Paul Hennick se graduó en el 2002 de la University of Arizona como Licenciado en Comunicaciones. Durante sus estudios, el Sr. Henneck fue un estudiante comprometido además de dedicar tiempo como manager estudiantil del equipo varonil de basquetbol de la University of Arizona. En el 2006, se graduó de la Escuela de Derecho de la University of Miami en Coral Gables, Florida, recibiendo su Doctorado en Derecho. El Sr. Henneck tuvo excelentes resultados en las competencias de debates de tribunal y simulacro de juicios.
El Sr. Henneck fue admitido en la Barra de Abogados de Arizona en el 2006 y es miembro de la Asociación de Abogados de Juicios de Arizona. Ha sido un orgulloso miembro del equipo de Hastings y Hastings desde el 2007 y lleva casos en la oficina en el Este de Mesa.
El Sr. Hennick es un aficionado a los deportes y disfruta el mantenerse en forma, ver películas y buenos platillos de cena.
Información de Contacto
Oficina en Chandler
Tel: 
(480) 706-1100
Direccíon:
5505 W. Chandler Blvd., Suite 15
Chandler, AZ 85226
Oficina en Mesa
Tel:
(480) 461-1100
Direccíon:
4135 S. Power Rd., Suite 111
Mesa, AZ 85212