With rideshare services like Uber and Lyft, getting around town only requires a few taps on your smartphone. The convenience is great, but what happens when you're involved in a rideshare accident?
To offer their services, rideshare drivers need to have up-to-date insurance coverage on their personal vehicles. This is true for all states, including Arizona. The driver must have liability coverage that meets or exceeds the minimum state requirements for bodily injury and property damage liability coverage.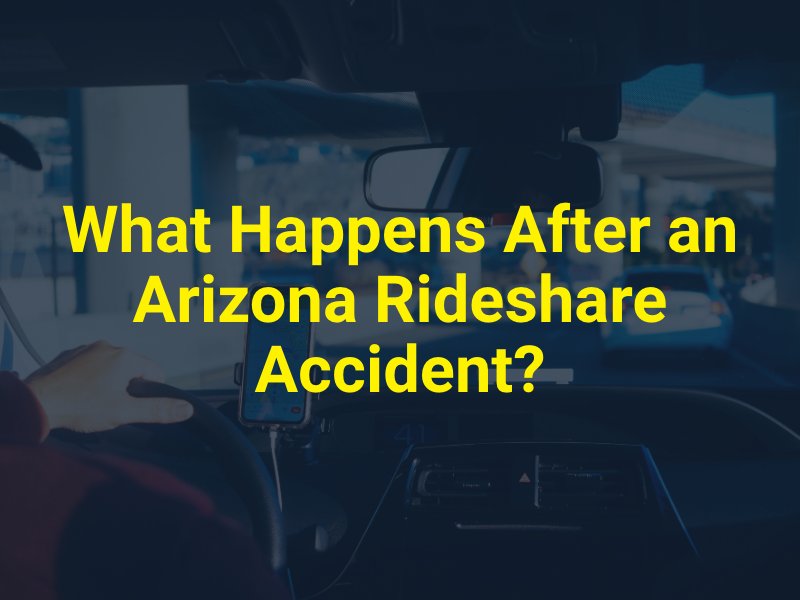 Rideshare Insurance Policies 
Uber and Lyft also have company-wide insurance policies that cover injuries and property damage should the driver's policy not cover them. When an Uber or Lyft driver is using their app (the app is "on"), Uber/Lyft's insurance can cover damages you sustain while in an accident. However, if the driver is not logged into the app (the app is "off"), then responsibility lies with their personal auto insurance policy. 
If a passenger has been injured due to the negligence of another passenger, the negligent passenger's personal insurance policy may cover damages. Additionally, if a third party caused the accident, their liability coverage may pay for any resulting injury or property damage claims from passengers in the ridesharing vehicle at the time of the accident. It's important to remember that these are just general guidelines. Each case is unique, so it's always best to consult with an experienced attorney for legal advice specific to your situation.  
Liability in rideshare accidents operates much like traditional vehicle collisions—the at-fault driver is liable for any damages incurred due to the accident. That said, it's important to note that multiple factors may contribute to a collision. 
In some cases, another party could bear some responsibility for causing or contributing to the accident (e.g., another vehicle or a municipality). Additionally, if either car was defective at the time of the crash, then that could also affect liability and compensation amounts awarded during settlement negotiations or court proceedings.  
What to Do After an Arizona Rideshare Accident
If you've been injured in a rideshare accident, it's essential to know your rights and what steps you should take.
Remain Calm 
The most important thing to remember is to remain calm if you are involved in a rideshare accident. Check for injuries, assess the situation, and call 911 as soon as possible if necessary.
Document The Scene
Don't forget to document everything at the accident scene with photos or videos and collect information from all parties involved (driver, passengers, witnesses). Remember that it's critical to remain at the scene until law enforcement arrives so that you can provide your account of events.  
Seek Medical Attention 
If you were injured during a ridesharing accident in Arizona, seeking medical attention as soon as possible is essential. Make sure that all your injuries are adequately documented by medical professionals so that you have evidence for filing an insurance claim or personal injury lawsuit later on if necessary. 
Do Not Speak With Ridesharing Company Representative Without a Lawyer
It's best not to agree to speak with a ridesharing company representative without a lawyer present; this is true even if they offer assistance or money upfront before hearing your side of the story. 
You may be asked questions or have requests made that could hurt your case down the line, so it's best not to agree without speaking with an experienced attorney first who can advise you on exactly how to proceed.
For help after an Uber or Lyft crash, contact our Phoenix car accident lawyers for a schedule a free consultation.