Riding a bicycle is a great way to exercise, commute, and explore the outdoors. However, bikes are not immune to defects and safety issues that can cause severe injuries to riders. Thousands of people are injured yearly due to recalled bicycle products that should have been fixed or removed from the market. If you were one of those injured in Phoenix, you might be entitled to seek compensation.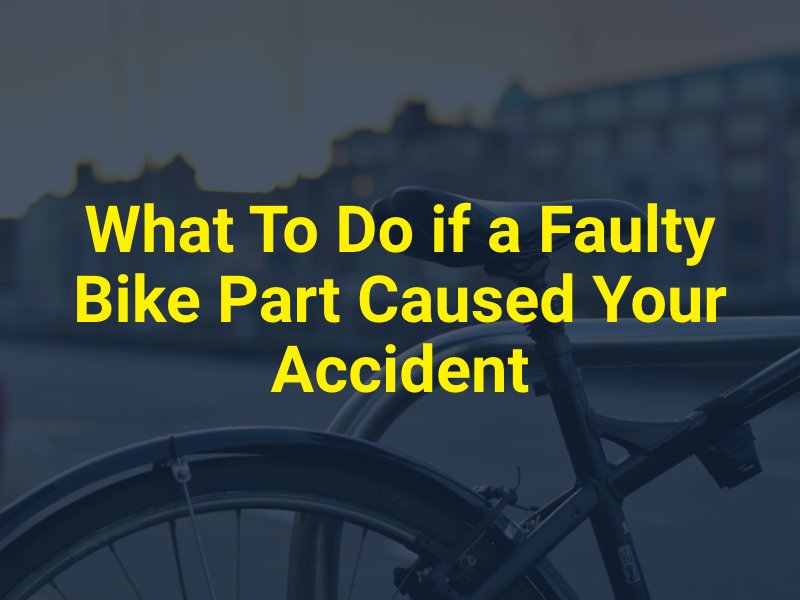 What To Do After an Accident
After a bicycle accident, it's essential to take the following steps:
Seek medical attention: The first thing you should do if a faulty bicycle product has injured you is to seek medical attention. 
A medical professional can assess your condition, document your injuries, and provide the necessary treatment and medication. Be sure to keep all your medical records and bills as evidence of your damages.
Report your accident: You should also report the accident to the police and your insurance company, as you may be able to seek compensation. Wait for the police to arrive so you can file an accident report, which will document the details of what happened and who may be liable.
Contact a personal injury lawyer: Next, you should contact a lawyer with experience handling Phoenix bicycle accidents and product liability cases. Your lawyer can review your claim, investigate the circumstances of the accident, gather the evidence, and negotiate with the insurance company on your behalf. They can also represent you in court if necessary. 
Document damages and losses: Your attorney will need to know how much money you spent on medical expenses and how much income you lost as a result of your injuries. 
You may also be able to recover non-economic damages for pain and suffering, mental distress, and loss of enjoyment of life.
It would be helpful to document your symptoms, how they have impacted your daily life and relationships, and any other pertinent information that supports your case. Consider keeping a journal to track these details.
Be patient: Finally, patient and persistent. Product liability cases can take time to resolve as they involve complex legal and technical issues, negotiations, and court procedures. However, working with a skilled and dedicated personal injury lawyer increases your chances of getting the compensation you deserve. 
Strict Liability vs. Negligence
In Arizona, product liability claims can usually be brought under either a negligence theory or a strict liability framework. 
Under the negligence theory, the plaintiff must show that the defendant owed the plaintiff a legal duty, that the defendant breached that duty, that the breach caused the plaintiff's injury, and that the plaintiff suffered injuries because of the breach.
The second factor, the breach of legal duty, could happen in various ways, such as a defective design, manufacturing errors, or a lack of warning, particularly if the defendant knew or should have known about the foreseeable danger.
Under strict liability, a person who wants to file a claim or lawsuit must show that the product was unreasonably dangerous or defective and that it caused the harm. The defendant could be the manufacturer, the seller, or any other entity within the distribution channel. Strict liability does not require a plaintiff to prove negligence on the defendant's part.
If you've been injured in a bike accident and believe it was due to a faulty part, we can help you get the compensation you deserve. Contact us today to schedule a free consultation.